Do you know the different types of markets that currently exist? If you are thinking of starting a business, but have not yet done your market research, then pay attention to this article: we will give you the keys to get started.
In case you did not know, when studying the different types of existing markets, we found a fairly broad classification that depends, in turn, on different variables.
Therefore, in this opportunity, we will tell you everything you need to know about this subject: the market classification, the characteristics of the market types and which factors influence this organization. In addition, you will see examples of markets that will help you to better understand this classification.
Prepare your business portfolio and let's find your future target audience.
Classification of market types
Market types are the different ways of classifying markets in marketing according to the following criteria:
Buyer
Competition
Product
geographic Area
These four variables, believe it or not, generally determine the market segment you should target with your business.
But if we are going to talk about the types of markets that exist, we must first agree on what a market is and what its characteristics are. In this way, you will be able to better understand the concept, enter more into the subject and not get lost in the great nebula that is the market classification.
Key concepts about the market
The market is the place or context where the exchange of goods and services occurs between buyers and sellers. However, for this exchange to be possible, both participants must establish an agreed price and each receive a benefit.
As an entrepreneur and seller, it is important that you analyze the types of existing markets, because this will help you to correctly identify your potential consumer who will adapt to the good you want to offer.
"Market research and consumer intelligence seek real, actionable and compelling information about the public, so that we capture their attention and get better results for business."
Having said this, and now that you know the concept of a market and the elements that compose it, it is time to explain in detail the types of markets that exist in marketing. Continue reading and get to know each one of them.

Image: Freepik
Types of markets according to the customer
We will begin by explaining the types of markets according to the buyer; that is, according to the person, company or institution that buys a certain product or service.
1. Industrial market
What is the industrial market? This type of market is formed by all those companies that have access to the purchase of raw materials or other resources necessary for the production of another good or service.
A dry masses company that buys flour to make macaroni could be a good example of an industrial market.
Image: Freepik
2. Reseller market
In the resale market, companies buy a product or service and then sell it back at a higher price than the purchase price, in order to make a profit.
Examples of reseller markets are the wholesalers and wholesalers, who buy different products and then sell them back.
This is one of the types of market that has been gaining strength and importance in recent years.
Image: Freepik
3. Consumer market
This type of market is composed of all unit buyers who seek access to the purchase of a good or service to satisfy a need or desire.
Contrary to the previous market types, in the consumer market, the buyer acquires and uses the good for himself, as is the case in retail stores.

Image: Freepik
4. Governmental market
Continuing with the types of markets according to the type of customer, in the government market, the buyers are government institutions that purchase tangible and intangible goods in order to provide various services to the community.
An example of a government market is hospitals that purchase medical equipment and materials.

Image: Freepik
5. Job market
In the type of labor market, supply and demand of labor come into play. In this case, the buyers are the companies that buy the working hours of their employees.
Image: Freepik
Types of markets according to competition
We have already seen the types of markets according to the customer, now we will analyze the types of markets according to the competition established. Remember, a deep knowledge of the different markets according to the marketing will allow you to manage better business strategies. Therefore, continue to take note!
1. Monopoly Market
In a monopoly type of market there is only one company in charge of offering certain goods and services to a community, therefore, it has no competitive numbers and has total control over the price and quality of the products.
Examples of monopoly markets are utility companies, such as those that supply electricity and gas.
Image: Getty Images
2. Imperfect competition market
In imperfect competition market types, it is the companies, but also the buyers, that define the prices of goods and services.
Therefore, the fewer companies there are in the market, the more power they will have to influence prices. On the other hand, the more buyers there are, the more power they will have to control prices and sales.
An example in markets of imperfect competition are the Visa, Mastercard or American Express credit cards that, being only three companies and operating for a considerable number of customers, have a great influence on prices. Although new cards are emerging in the current market, there is no denying that the three brands mentioned above have the advantage in terms of business.

Image: Pexels
3. Perfect competition market
In contrast to the above, in the perfect competition type of market there is a large number of competitors, so that none of them has enough power to influence market prices and sales. Moreover, the products are similar and the buyers share very similar characteristics.
An example of perfectly competitive markets are apparel brands, which offer similar clothes to a large and varied market segment.

Image: Getty Images
Types of market according to the product
Continuing with this list of the different types of existing markets, we will now talk about the classification of markets according to the product, whether goods or services.
1. Financial markets
We could say that financial markets are the most complex in this list, since they have a great variety of markets, such as the money market, foreign exchange, insurance or capital markets.
However, no matter what the financial market is, in all cases there are buyers and sellers exchanging financial assets, such as securities and shares at a defined price for these assets.

Image: Pexels
2. Consumer goods and services market
In this type of market, goods or services are marketed to satisfy a specific consumer need. Therefore, once the need is satisfied, the good disappears completely .
An example of a consumer goods and services market is cinema or theater revenues, since once the spectator enjoys the piece, the need is satisfied and the revenue is no longer useful.
Image: Getty Images
3. Industrial goods market
On the other hand, this type of market refers to the different products that are used as inputs for the production of other goods and services.
An example of an industrial goods market is the production of aluminum, a material used for packaging various products, as well as for the construction of automobiles and other large works.
Types of market by geographic area
Finally, and almost at the end of this list of the types of markets that we can find in marketing, we will talk about the different markets by geographic area. I am sure that you already have a clearer vision of the types of markets!
1. Global market
We will start with this type of market, in which companies, although they establish their business units, distribution centers and factories in different countries, still manage to maintain their corporate management from their headquarters .
An example that fits perfectly into the characteristics of this market is McDonald's.
2. International market
Although the global market and the international market are two very similar types of market, in the latter case, companies keep their distribution centers and factories in their country of origin together with their parent company, and expand to other countries only by marketing their products.
An example of an international market are the wineries that export wines.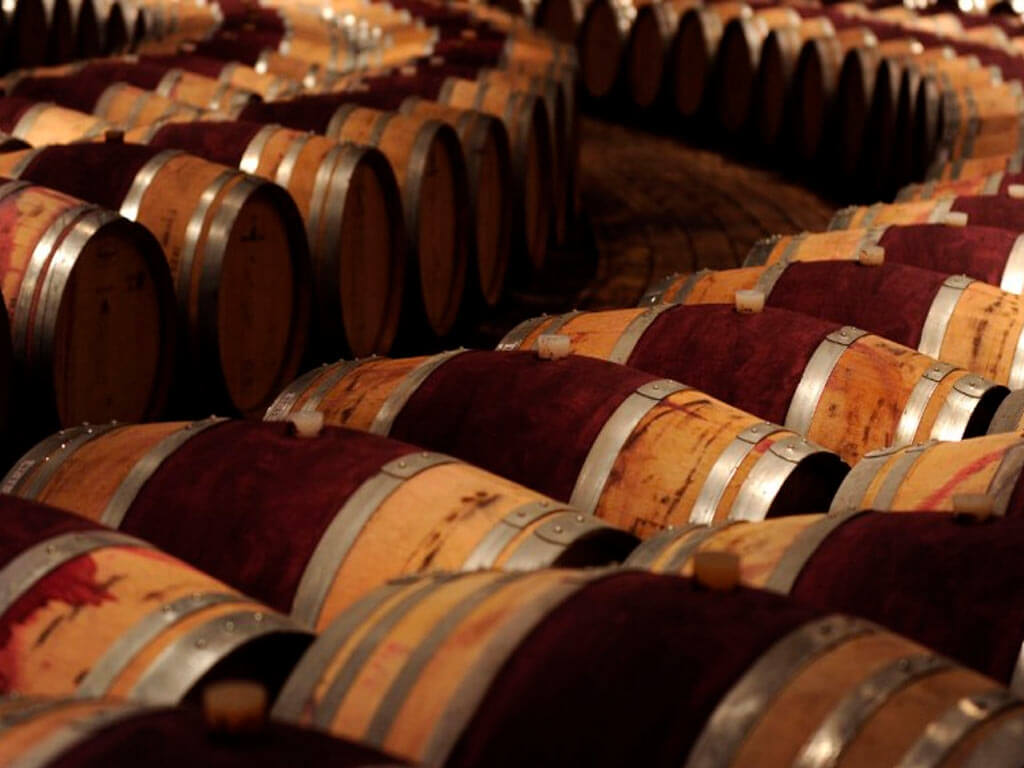 Image: Solocampo
3. National markets
Other types of markets according to geographical scope are national markets, which, contrary to the previous cases, extend marketing to a whole country.
Examples of these types of markets are some food brands that manage to market throughout a country and have production plants in different areas.
4. Regional market
Continuing our list of market types, we will now mention the regional market, which includes all those marketing activities that occur in a specific area of the country and whose geographical area is freely defined.
A clear example of a regional market are the regional fairs, where it is possible to taste and buy typical products of the region.
5. Local market
To conclude this list, we will now mention the local market; one of the smallest types of market, since it only covers consumers at the municipal or provincial level.
Examples of local markets vary from a neighborhood store to a city shopping center.

Image: Pexels
The importance of defining the type of market-alvo
You already know what types of markets exist, but you are probably still wondering how this classification affects your business. Or better yet, why is it so important to know?
The numbers speak for themselves: according to The Crowd Talks survey, "75% of entrepreneurs fail in their first years" because they don't correctly identify their target market. Knowing the different types of markets will help you define your target audience; a process that in marketing is called market segmentation.
The target market, also known as target-audience, is the set of consumers to whom a company is targeting and to whom it intends to sell its product or service. The definition of your target market will allow you to adapt your product and your marketing actions to the ideal consumer, and thus achieve better results.
How to identify your ideal market?
Note that your product can often be suitable for different types of markets. This situation is not ideal, as it will not allow you to perform specific marketing actions, so try to concentrate your efforts on the market that is most related to your product or service.
Hubspot recommends 4 steps that will help you define the target market for your business. Let's take a look at the steps to know your target market!
1. Analyze your product or service
Explore your product or service to understand what type of market the consumers who will benefit from your offer belong to. For this, it will help to ask yourself what your product or service needs to satisfy.
2. Click for competition
Research the competition to identify what kind of market they are targeting. Analyze your customer base and look for underserved market areas or niches that you can explore. Be creative and think of new solutions!
3. Segment your market
Here are some of the most common variables to segment your target market:
Age
Gender
Income
Location
Behavior
Lifestyle
Values
Interests
One thing that will help you a lot in this segmentation process is the use of a buyer's plan .
4. Search the market
After completing the previous stages, you will have enough information to carry out a market research. This will help you to conclude the definition of which of all the market types is more related to your business.
As you have already seen, there are several types of markets, each one with its own characteristics. However, when it comes to defining your target or segment, your product strategy and commercial strategy, there will be a type of market that best suits the business you have in mind.
So, have you already defined the right market for your business model?
If you still have doubts and want to reach a perfect strategy before launching your venture